Editor's Note: I've known M.C. Antil for a long time — though I still don't know what MC stands for — and am very proud to call him a friend. We both worked in various capacities in and around the cable television industry.
M.C. has spend a lot of time putting together a multi-post exhaustive look at what he considers the best singles of the 1960s. This is the first installment, which posted in June. Check out the start and jump over the his site for the rest. We'll post the start of the other installments periodically over the coming months.
Look, I've always prided myself on having somewhat eclectic taste in music. But as cool as I have always tried to be, I gotta be honest, when it comes to music I'm really a nerd, if not a stone cold one.
I'm the kind of geek, after all, who grew up kneeling at the altar of pop music at a time when pop DJs were king and their kingdom was the Land of Top 40 radio. Hard rock, electronica, new age and all other hybrid forms of music came to me long after I'd already drunk the Kool Aid and consumed a lifetime's worth of pop music, station jingles and Top 40 radio.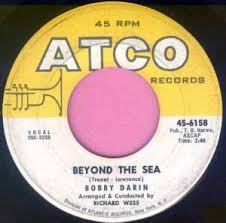 After all, where else but Top 40 AM radio could I have gone in the 1960s to sample almost every musical style under the sun, from folk, funk, soul, reggae, country and bluegrass to instrumentals, easy listening, show tunes, acid rock, swamp rock, psychedelic rock, early metal, swing, bubblegum, pre-punk garage, power pop and the Great American Songbook – all at the same time and place?
Where else but Top 40 radio were all those styles being lumped together and billed as simply "pop?"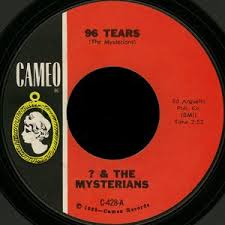 And where else were some of those styles being played on the same day and on the same station, many times back to back within in the very same hour?
Let me tell you a quick story. When my middle sister was born, I was not even two years old yet. And to keep me occupied while giving herself some measure of relief from having a pair of toddlers bounding around the house, my mother told me years later that one day she decided to place a small clock radio next to my crib as something of an electronic baby sitter.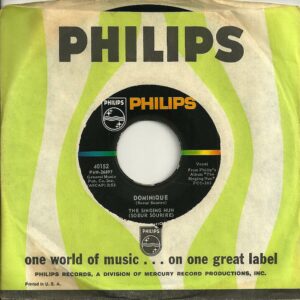 It wasn't long before I was blowing off my afternoon naps and, instead, spent those two hours listening intently as that little clock radio next to my crib played one 45 after another. In time, I apparently taught myself to lean over the railing and with my right thumb move the tuner dial on that old brown GE clock radio of mine back and forth between one of two Top 40 stations, WNDR, at 1260 on the AM dial, and WOLF, just a half a turn away at 1490.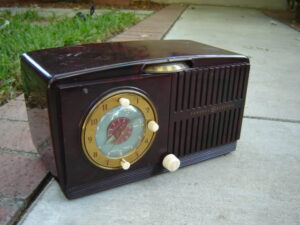 The year was 1958, and as it turns out that three-year old kid would spend the bulk of the next decade and a half switching back and forth between those two stations, making constant value decisions on which of them was playing the better song.
So while yours truly may not have grown up to become a musician, a musical expert, or hell, even musically literate, I did develop very early on a clear understanding of what I liked musically and what I didn't.
What's more, I cut my musical teeth during Top 40's glory days (those days during which the format was being driven almost exclusively by independently owned stations employing legions of young, rowdy, music-loving, risk-taking and entirely autonomous DJs, who were often a local kid who'd grown up, gotten a job with the local station, and subsequently found himself empowered to play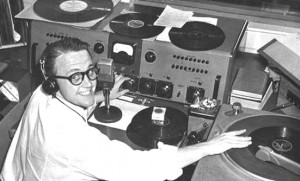 what he felt, when he felt like it). So I spent my formative years not only embracing the wildly eclectic nature of 60s-era Top 40 fare, but passing judgment on literally tens of thousands of songs released as singles by labels large and small, day after day, week after week, for the entire run of the decade.
Make no mistake, however; this list is not my attempt to show off my depth of my knowledge of 60s music or pop culture, or to be hip, or cool, or even contrarian. Just the opposite, in fact. What follows are some of the cheesiest and corniest songs you'd ever want put an ear to.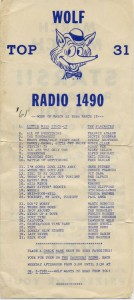 Yet, there are some real nuggets here too. And all of them were hand picked by me because they all meant something to me – still do, as a matter of fact – and all have, at least in my mind (and perhaps just as importantly), managed to stand the test of time and escape the perils of overexposure that destroyed so many otherwise mythic tunes from my youth. Call it death by oldies radio.
This list is, in other words, an entirely subjective exercise in memory and personal taste, and what follows is nothing more than one man's honest reflection on one small but meaningful part of his life.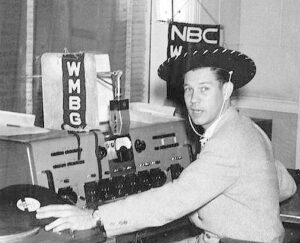 (And as someone coming off a months-long battle with Stage IV throat cancer, I have to admit there is something about going toe to toe with a tumor that makes one reflect on life and things held dear in a way that goes beyond simple posturing — much less the merely intellectual, scholarly, hypothetical or, most egregious of all, cool for cool's sake.)
Before we get to the list, let me detail why certain songs did not receive consideration and were not included. You won't find, for example: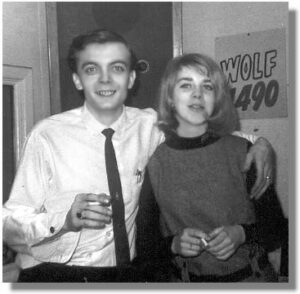 Pop singles that, as I mentioned above, have been criminally overexposed by the worst thing to happen to the music of my life; oldies radio (Van Morrison's Brown Eyed Girl, Stones' Satisfaction, Monkees' I'm a Believer, Aretha Franklin's Respect, Turtles' Happy Together, Hit the Road, Jack by Ray Charles, etc., etc., etc).
Onetime beloved singles that have been almost criminally hi-jacked by wedding planners, Hollywood producers, Madison Ave hacks, marketers, hucksters, corporate suits, TV execs and countless other musical agnostics
(Etta James' At Last, Righteous Brothers' Unchained Melody, Steppenwolf's Born to Be Wild, etc.)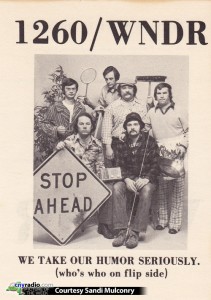 Late-60s singles released during the early days of AOR radio that don't pass the sniff test and feel more like album cuts than honest-to-god 45s. (Led Zepplin's Whole Lotta Love, Cream's Sunshine of Your Love, Buffalo Springfield's Nowadays Clancy Can't Even Sing)
Fabulous country singles that never crossed over onto the pop charts (though easily could have, and maybe even should have) (Merle Haggard's Mama Tried, Jim Ed Brown's Pop a Top, Marty Robbins' Big Iron)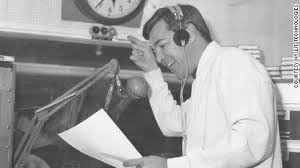 Huge, iconic smash hits that, frankly, never moved me all that much to begin with (Beatles' Hey Jude, Foundations' Build Me Up Buttercup, Stones' Jumpin' Jack Flash, I Feel Good by James Brown)
Album cuts I truly loved that were never released as singles
(Beatles' Lovely Rita and A Day in the Life, It's a Beautiful Day's Hot Summer Day, Wind by Circus Maximus)
And last but not least, one particular song that – although a great record, a tune written and recoded in the 60s, and a side that achieved Top 40 success – for purposes of this list was not released as a single until nearly two decades later and was, therefore, excluded on a technicality (Nina Simone's Feeling Good)
Here's what you will find: 300 of my favorite songs to hit the charts between the years 1960 and 1969, recordings that I have listed from #1 to #300 in a very loosely knit reverse order (bottom to top, presented in ten separate groups of 30 each) that still sound as fresh and new to me today as they did roughly a half century ago when I first heard them, and 300 often inconsequential pop recordings that have somehow maintained their ability to stir something deep within me.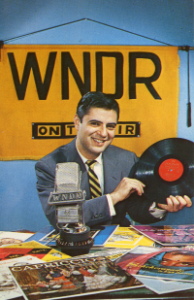 Because above all else, what these 300 songs represent are 300 tiny shards of personal memory that many years ago not only helped turn me into a music lover, but in many ways helped me become the man I would eventually grow up to be. What follows, in other words, are 300 moments of pop music greatness or near-greatness which helped shape me as a person and with which I maintain a deep, abiding and highly personal relationship.
Enjoy, and I hope you'll forgive this rather lengthy intro. I hope too that you'll someday share your list with me – regardless of how long (or short) it is, regardless of how cool (or un-cool) it is, and regardless of what decade in the history of the American popular song your list (and/or your musical heart) chooses to call home.